The most popular auto transport services when shipping a car to or from Washington
97% of all US vehicles are shipped with Open trailers. This is the most common, convenient, and affordable method of shipping a car in the United States.
These trailers provide additional security for the cars during transportation. It is recommended for luxury, exotic, sport, and classic vehicles.
A professional driver will pick up and deliver your vehicle as close to your front door as safely and legally possible.
How to book Washington car shipping services?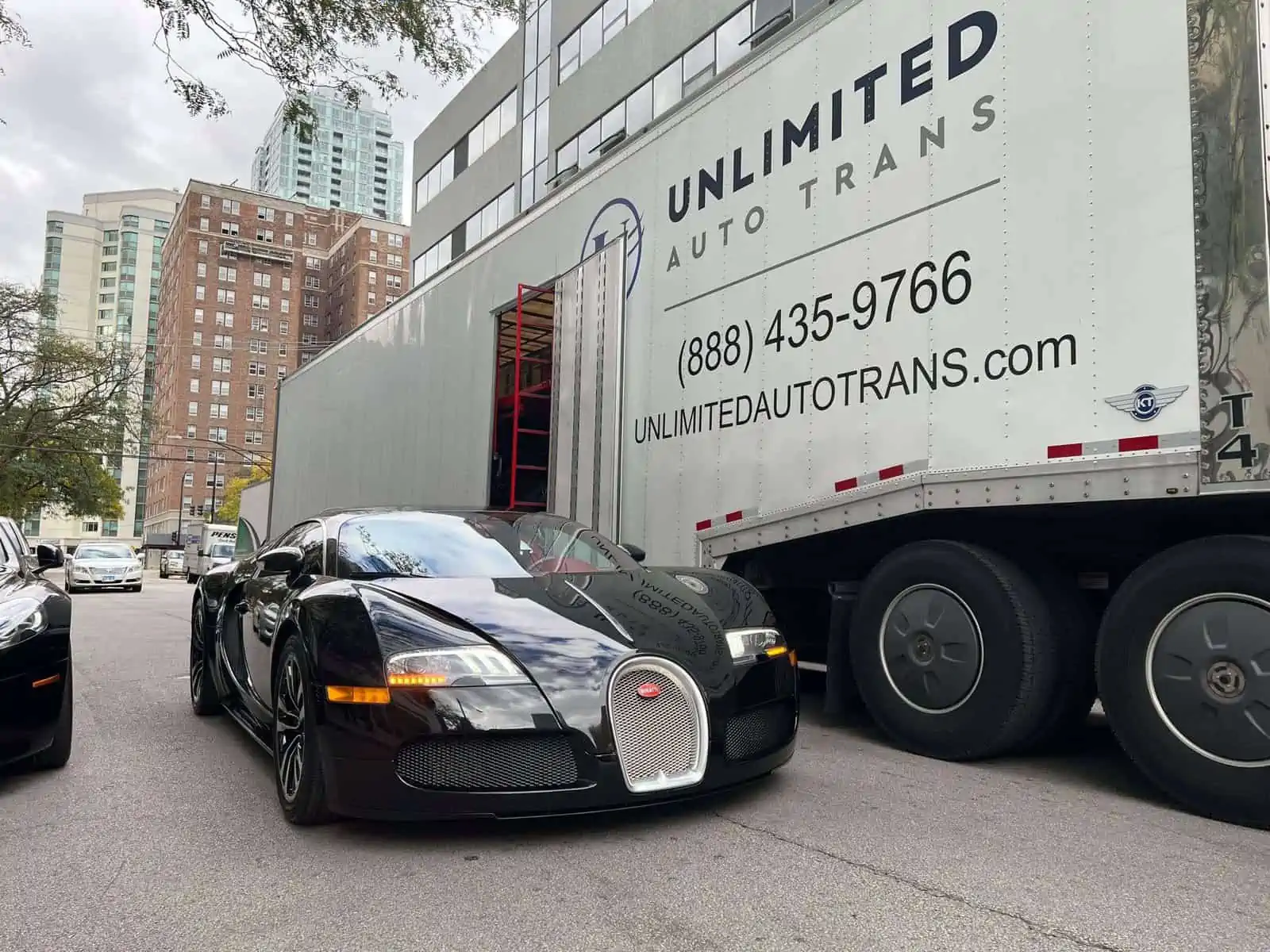 Now Playing: 5 - Star Car Shipping Experience with Unlimited Auto Trans
Get A Free Quote & Book Your Order
Receiving your FREE auto transport quote and book your vehicle shipment. Zero upfront payment until a carrier is assigned. No Hidden Fees. Insurance is included.
We Pick Up Your Vehicle
One of our trustworthy automotive transport experts will pick up your vehicle for delivery. Our professional carriers come directly to you, as long as the destination can be safely accessed for vehicle transport.
Receive Your Vehicle
Your driver will keep you in the loop about delivery arrangements. Once they offload your car, they'll carefully inspect it again to make sure it's in the same condition as it was when you last saw it.
What to consider when shipping a car in Washington?
At Unlimited Auto Trans, we are dedicated to ensuring your vehicle's safe and efficient transportation, making your car shipping experience as smooth as possible.
With our extensive network of trusted carriers and experienced staff, we offer direct service to and from any location in Washington. Whether you're in the bustling city of Seattle, the charming coastal towns, or the scenic landscapes of the Cascade Mountains, we've got you covered.
We understand that having your car, SUV, van, or motorcycle by your side is essential to fully explore and enjoy everything this state has to offer. 
From the iconic Space Needle to the breathtaking Mount Rainier National Park, you'll want your vehicle to make the most of your time in Washington.
With 11+ years of experience in the car shipping industry, we have the knowledge and expertise to provide accurate and professional information. Look at the table below for all the insight you need to make an informed decision. 
Washington is a popular destination for the auto transportation industry, with lots of trucks picking up and delivering every day.
81% of the vehicles are getting picked up 1 – 5 days after First Available Date.
82% of the vehicles are getting picked up 1 – 8 days after First Available Date.
How much does Washington car transport cost?
Understanding the cost factors when shipping a car in Washington can help you plan and make informed decisions. The distance between the pickup and delivery locations significantly contributes to the car shipping cost in Washington. 
Shorter distances within the state cost around $1.99 per mile, while medium distances ranging from 500 to 1500 miles could average about $0.97 per mile. For longer trips over 1500 miles, the cost typically comes to approximately $0.61 per mile.
When exploring car transport costs in Washington, it's essential to consider the state's strategic location in the Pacific Northwest. In Canada, Washington shares borders with neighboring states such as Oregon, Idaho, and British Columbia. 
Major cities like Seattle, Spokane, and Tacoma serve as crucial transportation hubs, providing access to interstate highways like I-5, I-90, and I-82. These well-connected highways enable efficient and convenient transportation of vehicles across Washington and to various regions across the country.
By understanding the mileage and Washington's geographic location, you can have a clearer picture of car transport costs and make informed decisions for your efficient transportation needs.
Car shipping cost factors when transporting a vehicle from or to Washington
Car shipping costs for OPEN trailer on the most common routes from Washington
* The Prices shown up above are reflective of current market conditions as of March 2023. The prices are subject to change due to seasonal fluctuations, gas prices, pick-up/delivery locations, type of vehicle, and other factors. Rates are for the 2020 Toyota Camry.
Car shipping costs for ENCLOSED trailer on the most common routes from Washington
* The Prices shown up above are reflective of current market conditions as of March 2023. The prices are subject to change due to seasonal fluctuations, gas prices, pick-up/delivery locations, type of vehicle, and other factors. Rates are for the 2020 Mercedes Benz S – Class.
Want to know the exact cost of shipping a car with us?
Honest Rates! No Price Changes! No Bait & Switch
How long does it take to transport a vehicle from or to Washington?
In the car shipping industry, transit time refers to the duration it takes for a vehicle to be transported from the pickup location to its final destination.
Washington's geographic location and well-connected transportation network play a significant role in determining the time it takes to ship a car. As a state situated in the Pacific Northwest, transit times for car shipping within Washington or to neighboring states like Oregon, Idaho, and British Columbia in Canada are generally shorter due to the proximity and accessibility of major interstate highways such as I-5, I-90, and I-82.
For car shippers in major cities of Washington, including Seattle, Spokane, and Tacoma, the seamless connectivity to these vital highways often results in quicker transit times compared to more remote or rural areas within the state. 
However, it's important to note that transit times can still be influenced by factors such as carrier schedules and chosen routes. Unforeseen circumstances like adverse weather conditions or road incidents may cause potential delays.
When you're moving something as valuable as your car, you want to know it's in the right hands. 
Integrity & Professionalism
Unlimited Auto Trans is committed to providing our customers with the highest caliber of customer service at the best possible price. We do not charge sky-high brokerage fees, and we work hard to match you with the ideal carrier for big savings we can pass on to our customers. Our experience as both a broker and a carrier means our customers benefit from a comprehensive view of every facet of the industry.
5 Star Vehicle Shipping Experience
Our brokerage makes safe and meticulous transport our highest priority. Unlimited Auto Trans is fully insured, licensed, and bonded with the U.S. Department of Transportation (USDOT) and the Federal Motor Carrier Safety Administration (FMCSA). You can rest easy that your vehicle will be treated with the greatest standard of care and respect.
What other customers say about their experience with one of the most reliable auto transport companies in the US:
Planning a car shipping takes time, but it shouldn't be a stressful experience. The process from point A to point B is easy when you use professional services. Unlimited Auto Transport offers the most convenient and stress-free ways to transport your car in the United States.
Make sure you're working with the best auto transport company when it comes to shipping SUV or VAN. A competent company will provide you necessary info and guidance to help you with an easy and safe delivery.
When you need to ship a motorcycle, you need an experienced motorcycle transport company that you can rely on. We have developed a great relationship with over 2,000 certified nationwide motorcycle movers.
Sports cars are our passion! That's why we specialize in safely delivering vehicles like Ferraris, Porsches, Lotuses and Lamborghinis and etc. Sports cars require special care while they are being transported and we give you the options you need.
Who doesn't want to own one of these? The hallmarks of vehicles are of the classical, vintage, or exotic variant. They have some of the most iconic looks in vehicle history and are heavily sought after.
Luxury Car Shipping takes the utmost care. Whether you are sending it to a car show or just moving it to its new home, we have the perfect service to fit your needs. Shipped safely within an enclosed trailer, strapped down by tires only, the car is securely whisked away to be delivered to your desired location at your desired time.
Reliable and professional auto transport services that fits your need
Reliable and professional auto transportation services from or to Washington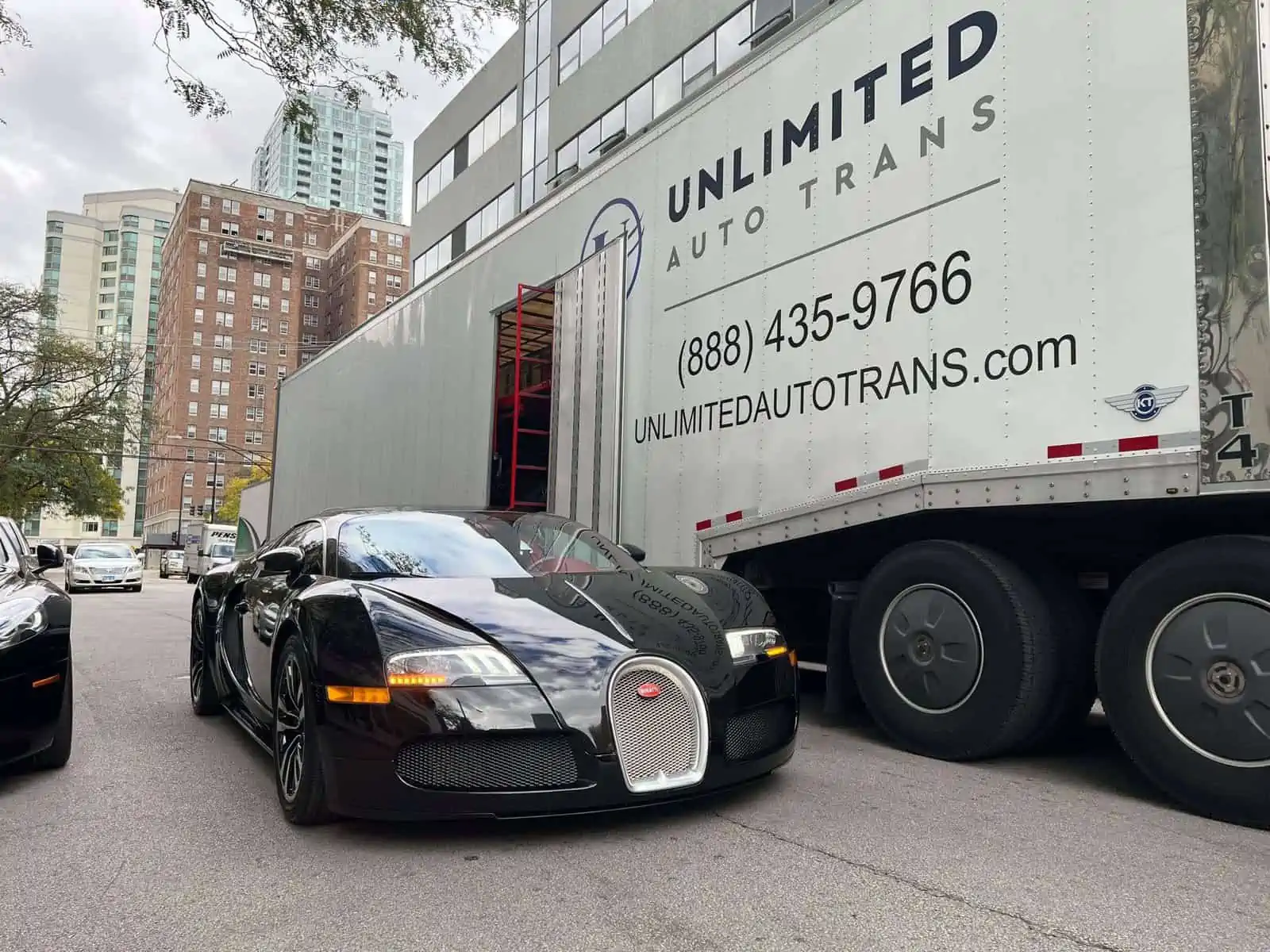 Luxury Vehicle Transportation Professional, Reliable And Secure Luxury Car Transportation 100% Insured, Licensed & Bonded …
How to ship your car from Washington?
When it comes to shipping your car from or to Washington, the process is simple and can be summarized in three easy steps.
First, provide us with the necessary details:
Pickup and delivery locations

Year, make, and model of the vehicle

First available shipping date

Email or phone#
Once we have this information, our team of car shipping experts will be assigned to handle your shipment. They will ensure a seamless pickup and delivery process, keeping you informed and updated throughout the transportation.
Washington's well-connected transportation infrastructure makes shipping cars from major cities such as Seattle, Spokane, and Tacoma convenient. 
Shipping your car to Washington?
If you're considering shipping your car to Washington, there are key factors to remember for a smooth process.
Weather conditions affect transit times, and Washington experiences a diverse climate. 
The state has mild summers and cool winters, but it's crucial to consider any potential weather-related delays when planning your car shipment.
It is vital for your carrier to be navigating Washington's highway system efficiently to minimize delays and ensure timely delivery. 
At Unlimited Auto Trans, the team of experts is well-versed in handling all aspects of the process, ensuring your vehicle's safe and on-time arrival to Washington.
How to prepare your car for shipping from or to Washington?
Preparing your car for transport is important to ensure safe, damage-free, and on-time shipping.
Guidelines to follow include:
cleaning the car,
removing all personal items,
provide one set of keys
lowering antennas disabling alarms.
Learn more from our Car Shipping Guide – How to prepare your car for transport


Learn more about the great State of Washington
Nestled in the beautiful Pacific Northwest, Washington State offers a captivating blend of stunning natural landscapes, vibrant urban centers, and a thriving cultural scene. Known for its lush forests, majestic mountains, and picturesque coastline, Washington is a haven for outdoor enthusiasts and nature lovers.
The state is home to several iconic landmarks, such as Mount Rainier, the Olympic National Park, and the San Juan Islands, where you can indulge in activities like hiking, camping, whale watching, and kayaking.
Washington's vibrant cities like Seattle, Tacoma, and Spokane offer a dynamic mix of art, music, and culinary experiences. Explore the iconic Pike Place Market in Seattle, where you can savor local delicacies and witness talented street performers. Immerse yourself in the vibrant music scene that birthed legendary musicians like Jimi Hendrix and Nirvana.
Additionally, Washington is also known for its world-class wineries, particularly in the Yakima Valley and Walla Walla regions. Wine enthusiasts can embark on scenic tours and tastings, savoring the rich flavors of the region's finest vintages.
Interesting facts about the auto industry
Tesla Gigafactory: Washington is home to Tesla's Gigafactory, located in Sparks, Nevada. This massive facility is responsible for producing electric vehicles and battery products, revolutionizing the automotive industry and promoting sustainable transportation.

Electric Vehicle Adoption: Washington has been at the forefront of electric vehicle adoption in the United States. With a strong commitment to sustainability and reducing carbon emissions, the state offers various incentives and infrastructure to promote electric vehicle usage. Charging stations are widely available throughout the state, making it convenient for electric vehicle owners to travel with ease.

Autonomous Vehicle Testing: Washington is also a hub for autonomous vehicle testing and innovation. Companies like Amazon and Microsoft, along with various startups, are actively involved in developing autonomous vehicle technologies. The state's supportive regulatory environment and partnerships with research institutions have attracted companies to test and advance autonomous vehicle capabilities.
Most useful websites for this state
Nationwide Car Shipping Services
Transport your vehicle to all 48 continental states in the U.S.
Want to know the exact cost of shipping a car with us?
Honest Rates! No Price Changes! No Bait & Switch
Ship Your Vehicle with Unlimited Auto Trans
Quick Guide to shipping a car from or to Washington
At Unlimited Auto Trans, we provide safe and on-time car transport at competitive prices. Ship your car stress-free, knowing we're licensed, bonded, and insured.
From passenger cars to SUVs, motorcycles, and even luxury cars, we can ship nationwide.
Use our calculator for a free instant quote today.
Book online or call us toll-free at
(888) 278-9855.