What other customers say about their experience with one of the most reliable auto transport companies in the US:
Los Angeles, CA To San Francisco, CA is a very popular route for auto transportation industry with lots of trucks picking up and delivering every day.
97% of the vehicles are getting picked up 1 – 3 days after First Available Date.
92% of the vehicles are getting picked up 1 – 4 days after First Available Date.
How much does it cost to ship a car from Los Angeles to San Francisco
Average Cost of Transportation
When you're moving something as valuable as your car, you want to know it's in the right hands. 
Ship a car from Los Angeles to San Francisco
At Unlimited Auto Trans, we seek and guarantee fully insured, trustworthy and reliable auto shippers who will handle your vehicle transportation with care and professionalism. 
Our trucking partners come from top-rated companies, ensuring the safe and timely car transport you deserve. Though a carrier's estimate can extremely vary from the final price you pay, our no-obligation quotes are guaranteed, so there won't be any unwanted surprises.
 Looking to ship a car from Los Angeles to San Francisco?
Car Shipping Los Angeles To San Francisco
  Los Angeles can be great, but so can San Francisco. Whether you've just landed a hot new job in Silicon Valley or you're just interested in a change-of-pace from living in L.A., the City By The Bay can be the perfect fit.
  With hot culinary destinations like Fisherman's Wharf ready to serve up freshly caught San Francisco seafood and plenty of local pizza parlors to boot, you might find that you didn't know what you were missing.
  Car shipping comes in all shapes and sizes. People ship everything from everyday cars to priceless classics. When you need a car shipping Los Angeles to San Francisco or vice versa, you need to be careful who you trust. It is a large route that puts a lot of money on the table. 
   The hardest part of shipping a vehicle is knowing where to turn for reputable results. There is so much competition in the shipping department that consumers can find themselves delayed by making the selection, itself, by days or weeks.
  Unlimited Auto Trans provides quality car shipping Los Angeles to San Francisco, along with other cities on the route.
Los Angeles Car Shipping Companies Near Me
  If you let just anyone to move your car from Los Angeles to San Francisco, you won't know what condition you'll find your car in when it arrives. However, by placing your trust in Unlimited Auto Trans, those worries can be put to rest.
   As the premier auto transport broker in the nation, we can easily and quickly match you with a reputable and trustworthy trucking company in your region.
  By doing so, we will make it easy for you to get your vehicle picked up at a date, time, and location that works best for you and have your questions answered by a professional who understands the process.
Long Distance Auto Transport
     Our shippers provide long distance car shipping, as well as to nearby cities. Whether your shipping a car from Los Angeles to San Francisco, or any other city in the U.S., we strive to maintain a supreme level of customer satisfaction. For years, Unlimited Auto Trans has provided both short and long distance car shipping across the nation.
#1 Los Angeles to San Francisco Car Shipping Company
   Once you're satisfied with your quote and are ready to book your car's trip, you can either call us or go online, whichever you prefer. Upon doing so, you'll quickly be matched with a suitable carrier, and be sent an update confirming your estimated pickup and delivery dates. Once this is completed, your carrier will contact you to arrange a date, time, and location for pickup.
Los Angeles to San Francisco Auto Transport Services
97% of all US vehicles are shipped with Open trailers. This is the most common, convenient, and affordable method of shipping a car in the United States.
These trailers provide additional security for the cars during transportation. It is recommended for luxury, exotic, sport and classic vehicles.
Professional driver will pick up and deliver your vehicle as close to your front door as safely and legally possible.
This is our Specialty! Your sport or luxury car is in safe hands. See what we transported for the last 11+ years.
Planning a car shipping takes time, but it shouldn't be a stressful experience. The process from point A to point B is easy when you use professional services. Unlimited Auto Transport offers the most convenient and stress-free ways to transport your car in the United States.
Make sure you're working with the best auto transport company when it comes to shipping SUV or VAN. A competent company will provide you necessary info and guidance to help you with an easy and safe delivery.
When you need to ship a motorcycle, you need an experienced motorcycle transport company that you can rely on. We have developed a great relationship with over 2,000 certified nationwide motorcycle movers.
Sports cars are our passion! That's why we specialize in safely delivering vehicles like Ferraris, Porsches, Lotuses and Lamborghinis and etc. Sports cars require special care while they are being transported and we give you the options you need.
Who doesn't want to own one of these? The hallmarks of vehicles are of the classical, vintage, or exotic variant. They have some of the most iconic looks in vehicle history and are heavily sought after.
Luxury Car Shipping takes the utmost care. Whether you are sending it to a car show or just moving it to its new home we have the perfect service to fit your needs. Shipped safely with in an enclosed trailer, strapped down by tires only the car is securely whisked away to be delivered to your desired location at your desired time.
Shipping Luxury & Classic Cars
   While most customers transport standard passenger vehicles, we also work with many who have luxury vehicles or even one-of-a-kind classic cars that need to get from Los Angeles to San Francisco.
  Should your vehicle be unique, don't worry. By contacting us, we can discuss your car and whatever you think would be best to get it transported safely from Los Angeles to San Francisco. Whether this involves using an open trailer or perhaps one that is enclosed, we'll work with you to do what is best for your car.
Reliable and professional auto transport services that fits your need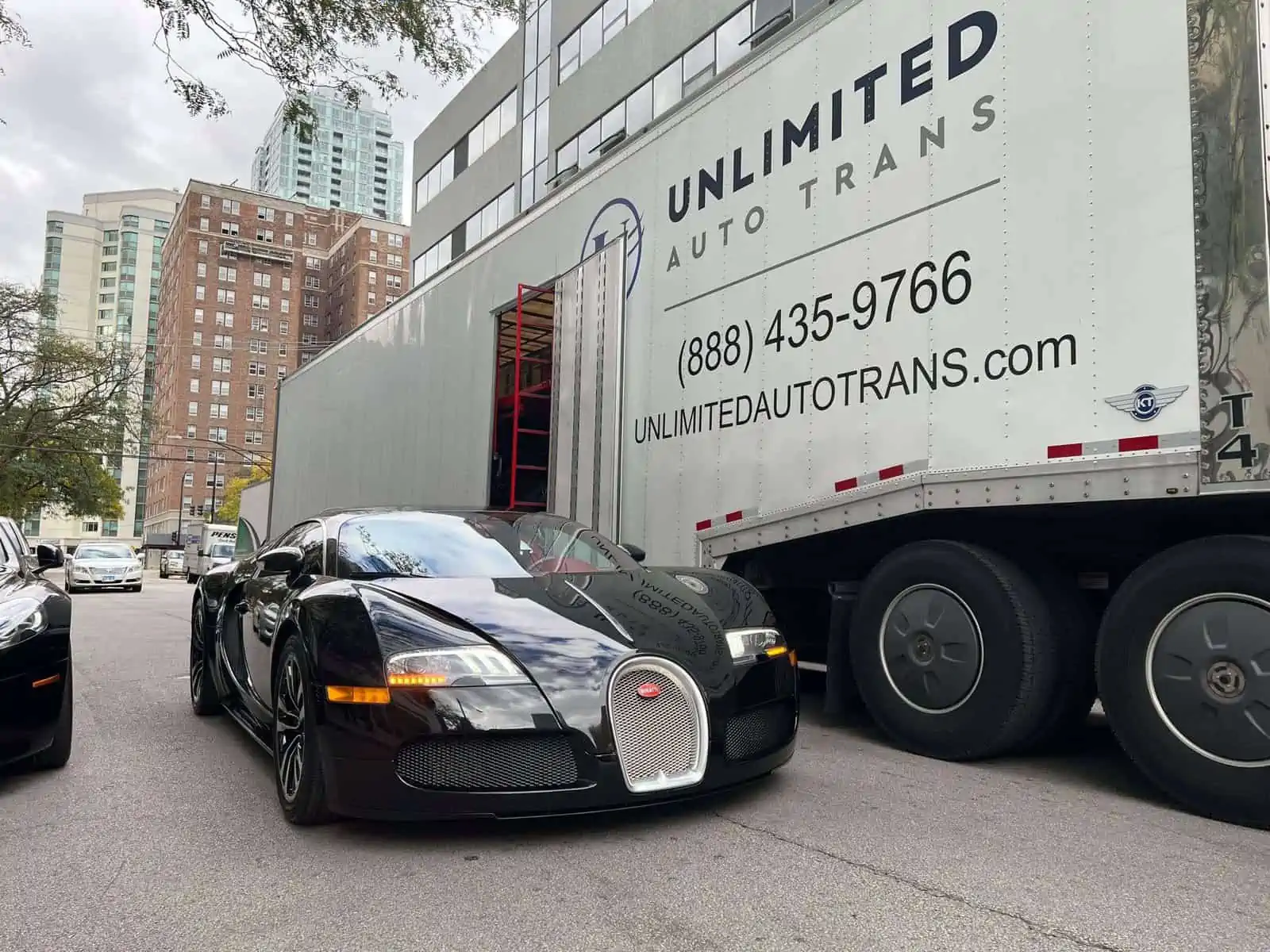 Luxury Vehicle Transportation Professional, Reliable And Secure Luxury Car Transportation 100% Insured, Licensed & Bonded …
Affordable Los Angeles to San Francisco Auto Transport Services
   Our teams and carriers always provide quality service at affordable prices. Take advantage of our skills and dedication at economic prices. We're happy to answer your questions on the safety of your vehicle so that you can feel assured during your booking. Car shipping Los Angeles to San Francisco or anywhere else should never break the bank. We're happy to provide auto shipping costs instantly for your convenience. 
Auto Transport Safety Measures when you ship a car form Los Angeles to San Francisco
    When looking for Los Angeles to San Francisco auto transport services, choosing the top dogs guarantees a safe and happy delivery. Don't stress out worrying about the quality of the drivers handling your vehicle.
   We know you have a lot of car transport companies to choose from, but we also see how few of our competitors can keep their promises consistently. It can feel scary to trust us with your vehicle for the first time, but we do everything in our power to put your mind at ease.
   Even though it would save us a fortune to trust our carrier partners blindly, we subject every carrier to rigorous safety testing several times per year. This helps us ensure that they are always doing the right on your behalf.
  We only work the best, and we don't even consider working with the rest. In addition, we hold ourselves to the same high standards as all of our partners. We are fully licensed by the United States Department of Transportation, and we are also 100% bonded and insured. As a client of ours, your vehicle is completely covered for its entire trip.
  Since happy customers are the backbone of our business, we are not done with your vehicle until you are completely satisfied. Thus, both at pickup and again when it is delivered to you in Los Angeles, you and your carrier's driver will conduct a visual inspection of your vehicle to ensure you are satisfied with its condition.
   After this is confirmed, you can pay your bill's remaining balance to the driver. If you're ready to move from Los Angeles to San Francisco, don't wait any longer to arrange your car's transport. To do so, visit Request a Car Shipping Quote or call us at 888-435-9766 to get your price estimate today.
Learn more here -> https://en.wikipedia.org/wiki/California_Department_of_Transportation
Or visit the California Department of Transportation official website -> https://dot.ca.gov/
How to request a quote to ship a car from Los Angeles to San Francisco

    Whether you fill out the online form, contact us online, or over the telephone, you will always receive a prompt response to resolve any issues that you are facing. We ensure that you are treated with respect rather than as a number forced to wrestle with a bureaucracy. Attention to personalized concerns for your anxieties and special needs makes our shippers very popular in the business.
     Because our select shippers know the region, we believe that we offer the best value for your money and can provide the highest level of convenience and customer satisfaction. Call us today or fill out the form below to get a free instant quote on your next auto transport.
To Get Started Shipping
If you would prefer to speak to one of our experienced Transport Specialists, feel free to give us a call at (888) 278-9855 (Toll Free)